You will be notified by email whenever any Special Report is updated.
---
Welcome to ``My Clues''
Mon Apr 14 05:41:55 2003
Refresh Page
· Switch to clues.dhs.org
My Subscription Status
Renew subscription via
This is your central resource for navigating the subscriber-only portion of the Market Clues website. Any problems with the site should be reported to

[email protected]

. For an explanation of how to use the tools, click here.
Access Free Elliott Wave Resources
Mailing Address: P.O. Box 150249, Austin, TX 78715-0249
---
Customized settings:

Links to subscription-only portions of the site:



Example: enter index shares for a link to the American Stock Exchange Index Shares quote page.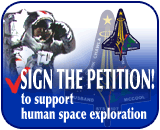 ---
Elliott Wave International Free Resources
Elliott Wave International's newly designed tutorial is the most comprehensive introduction to the Elliott Wave Principle available in cyberspace. All ten lessons have been adapted from Prechter and Frost's Wall Street bestseller, Elliott Wave Principle - Key to Market Behavior.

To start your Elliott wave education now, click here.




Program Version: Apr 2 2003 at 16:39:58